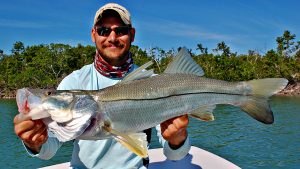 Happy New Year everyone!  Islamorada and the Florida Keys have rung in the new year with the same arctic blast that so many in the country are feeling presently.  Man it's been chilly!  My wife and I have been huddled around the fire pit burning wood piles left by Irma every night now for a week!  I know, I know temperatures in the fifties is warm to some folks but here in the Keys that means dressing like an Eskimo.  I mentioned Irma, and no, she is not some neighbor dropping off split logs.  Irma, as many of you are aware, was a Category 4 hurricane that made landfall in the Florida Keys in September.  Thankfully the Upper Keys of Islamorada, Tavernier and Key Largo were spared from the worst of it.  But "worst" is relative and while we were not impacted like the Lower Keys, particularly Big Pine Key, there were families that lost homes in the Upper Keys.  As I mentioned in a previous post, the majority of oceanside hotels in Islamorada suffered flooding and wind damage.  But the repairs and progress the last few months have been amazing.
Which brings me to the still unique lodging situation in Islamorada.  All of the bayside hotels in Islamorada are currently open and some of the smaller oceanside hotels are open as well.  Many of the oceanside hotels are still closed for repairs but are working to reopen quickly.  This is the latest info on re-openings that I am aware of.  This is not a complete list of local lodging, just a list of the larger hotels.  Amara Cay Resort is open.  Chesapeake Beach Resort is open.  The Moorings Village opens January 15, Pelican Cove Resort & Marina opens February 1, La Siesta Resort & Marina opens March 1, Cheeca Lodge & Spa is due to reopen April 1, The Islander Resort reopens sometime in the fall but Islander Bayside is open,  Postcard Inn, known by many as Holiday Isle is closed indefinitely.
Given the limited number of hotel rooms currently available in Islamorada, I know some are having difficulty in booking lodging in the Islamorada area.  For those of you unfamiliar with the Keys, there are plenty of hotels in Key Largo as well as a few in Tavernier, and most less than a twenty minute drive from Islamorada.  Thankfully those areas did not receive the kind of flooding that other keys did, and with the exception of the Key Largo Hilton, all hotels in Key Largo and Tavernier are open, to the best of my knowledge.
But enough of this minutiae and onto the fishing!  Wintertime usually finds me poking around the backcountry of the Everglades.  It affords shelter from the wind and it also holds fish!  Sight fishing for snook and big jacks is about as fun as it gets, and finding slob snook sunning themselves in gin clear water after a cold snap is a dream come true!  And when double digit jacks are roaming around in the same areas it's even better!  So get your frigid butt on a plane down to the sun and get some!